The Carpenteros and Friends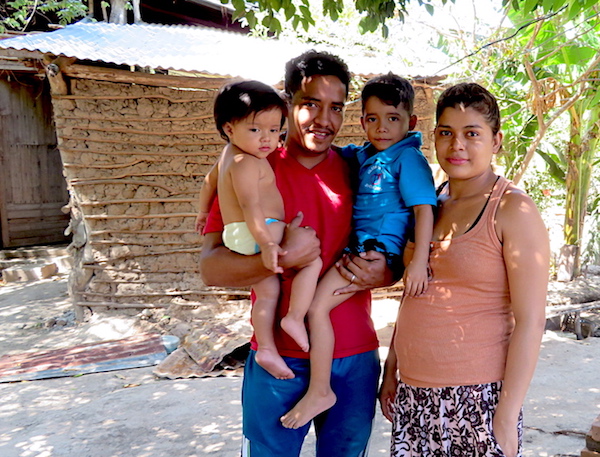 COVID-19 IMPACT IN HONDURAS
In comparison to Canada, the number of COVID-19 cases in Honduras remains relatively low.  However, Honduras is the hardest-hit nation in Central America.  The majority of cases have been in the San Pedro de Sula and Tegucigalpa areas.  However, all Hondurans are restricted to their homes with the exception of one day a week, based on the final digit on their government identification card.  The inability to work has particularly impacted those Hondurans who depend on daily income to provide for their immediate food needs.
Through the generosity of supporters of The Carpenteros and Friends, we have been able to provide funds through Harvest Honduras for the distribution of emergency food hampers to 500 Honduran families in the following communities: La Barranquilla (60), El Porton (25), Piedra de Agua (25), La Joyada (25), Los Llanitos (65), El Coyol (40), El Limon (50), La Pena (30), Santa Cruz de Guayape (120), Guajiquiro (60).
Food supplies are purchased in bulk, and delivered to the local church, where food is divided into family-sized packages.  Distribution is done in a physical-distanced manner by volunteers from the local church, and priority is given to those who are elderly, disabled, extremely poor, or with small children. Each family received a supply of beans, rice, cooking oil, flour, sugar, coffee and soap.
PROJECTS YOU HAVE SUPPORTED IN 2019
Through God's goodness and your continuing generosity, 2019 brought improved health, comfort and education to hundreds of our friends in Honduras.
Latrines were provided for the school in La Barranquilla.
Latrines were provided for the church in Piedra de Agua.
A roof was provided for the school in Los Llanitos.
Communal water projects/wells were provided in the communities of El Espino and La Joyada/Escondida, and work soon to begin on projects in Rio Grande, Azacualpa and El Porton.
The January 2019 team of Carpenteros assisted in the construction of 16 floors and 16 water basins (pilas) in Los Llanitos and three neighbouring communities.
In the community of La Cantera, the One Day Challenge provided 20 roofs, 40 walls, one retaining (safety) wall, 5 pilas and 10 bathrooms. And, a communal water project and construction of latrines is currently underway in the community of Las Flores.
The Education Scholarship Program partnered with families to enable 30 secondary students and 2 elementary students to attend school. To date, 11 participating students have gone on to graduate from university (2 in nursing, 3 school teachers, 3 social workers, 3 lawyers).
Solar lights were provided to 115 rural families who are without electricity.
And, in 2019, the Rio Olancho Direct Trade Coffee Project imported 26,671 pounds of coffee, allowing more than 60 participating growers to earn a premium for producing high-quality coffee.
'Muchas gracias' for your faithful support. 
If you would like to learn more about the opportunity to assist with community development in remote areas of Honduras, please contact us by email: This email address is being protected from spambots. You need JavaScript enabled to view it.